Local School Breaks Ground on Project
Greer Middle College Charter High School is expanding their facilities.
They are adding an Activity Center that will allow new opportunities for both the students at GMC and the local community. The space will include: a full-size basketball court with locker rooms, training rooms, two classrooms to house additional art programs, a dance studio, and a lunchroom.
The finished Athletic Center will provide students with these opportunities:

On-site PE Classes: Currently, PE Classes are housed in a standard classroom where students either go outside (weather permitting) or do limited activities within their cramped classroom.
Home Athletic Events:The gym will have a standard BB floor and allow GMC to host our FIRST EVER Home Athletic Sporting Event.
Program Meeting Space: Currently GMC does not have a space large enough to host school-wide programs or meetings. The activity center will allow GMC to host student body meetings, programs, and pep rallies along with parent info meetings and graduation.
Community Space for Tournaments and Programs: The activity center will offer space in the Taylors/Greer area for tournaments and events to further GMC's mission of community engagement and service..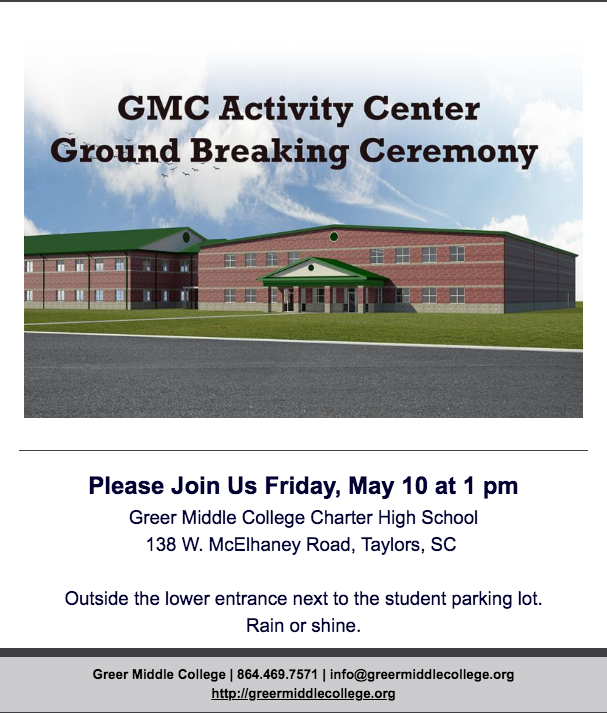 They are having their groundbreaking ceremony for this new project on Friday, May 10 at 1 pm.