International Festival Comes to Greer
The Greer International Festival will return to Greer, SC, on April 27, 2019. The event will last from 11:00 am to 4:00 pm.
Visitors to the event will see 40 countries represented in interactive booths. Snacks will be available from many vendors on the City Park promenade or from a food truck.
The event will be held in Greer City Park.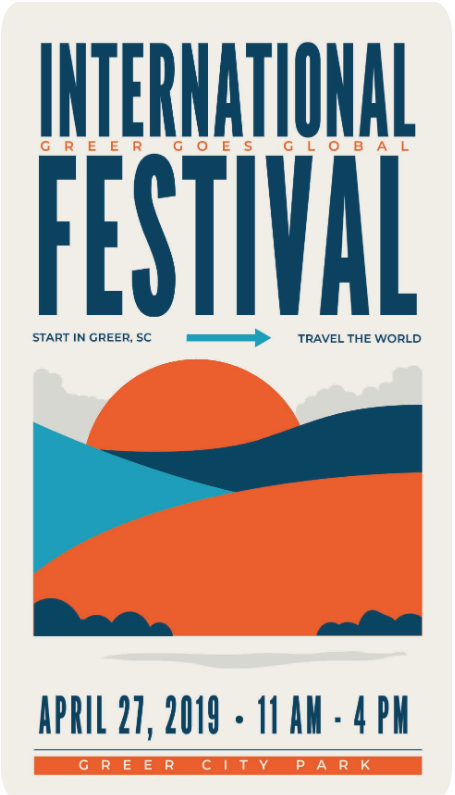 Stay updated about other Greer events with Greer Tidbits.