A Glimpse at the Future of Greer
The CenterG project began to take shape on Tuesday as masons laid the first sidewalk pavers, providing a glimpse of what's to come for the rest of Trade Street. The brick paves were set at the southern end of the 300 block and the work will move north toward Randall Street. Next up for crews is road demolition in the 300 block in preparation for resurfacing and brick pavers between the CSX tracks (mid-block) and the Randall/Trade intersection.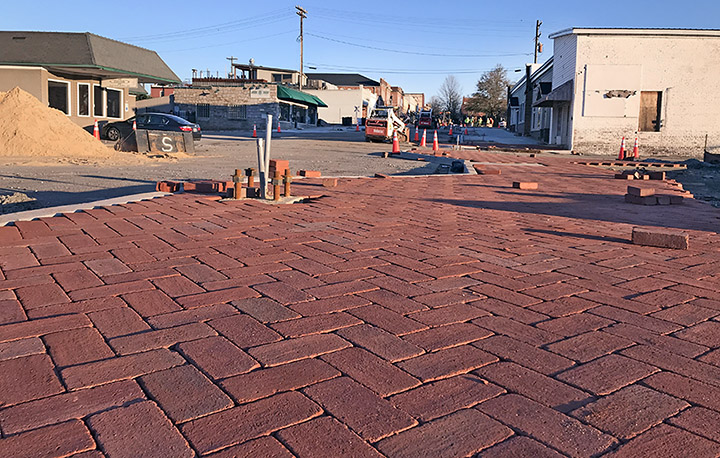 The public is invited to celebrate the work as Greer Station hosts the inaugural Hard Hat Happy Hour tomorrow (Thursday, March 7) from 5-8 p.m. At Pour Sports Pub and Grille located at 302 Trade St. It's a chance to rock a hard hat, enjoy construction-themed drinks and meet new friends. More information is available at https://www.facebook.com/events/2258426451145121/
We will continue to keep you updated on Center G here at Greer Tidbits!